New this Week
If you are looking for that special, unique and uplifting gift, check out Natural Life. My favorite so far this year for gifts that just make you feel good. ♥️
---
Encouragement this Week
My kids and I are going through Tim Tebow's book, "Know Who You Are, Live Like it Matters". It is short, encouraging chapters with messages on values, character and good examples of choices we make along the way. This week's message was standing up for what matters. Be strong in your beliefs. It matters. What you believe matters. What you stand for matters. You matter. ✨
If you don't stand for something, you'll fall for anything.

~Unknown
Verse of the Week
Fight the good fight of faith.

1 Timothy 6:12
Yes. Rest if needed….but keep fighting the fight of faith. ????
---
Challenge
Finish this week and this month strong. Let's head into December feeling good inside and outside. Keep up with your gratitude practice every day and planking practice every day. You got this. Let us rock through the end of November.
Enjoy this week!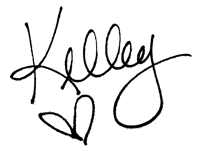 Hi I'm Kelley. I thought I had it all figured out but I struggled to learn that feeling our best is about nurturing our WHOLE SELF, not just fitness, and not just good nutrition but more. Read my story.