Hi I'm Kelley. I Empower Moms To Find Time For Themselves, Protect Their Energy, And Embrace A Confident Mind, So That Their Days Feel Calmer And More Fulfilling.
Daily practices displayed in a simple, easy-to-use format, to help create daily habits, without overwhelm, so that these choices become a healthy part of your everyday life.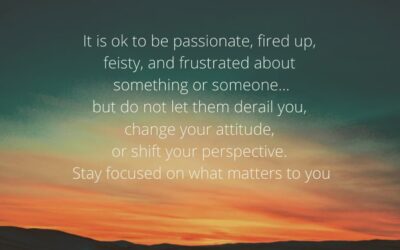 Description:Let us embrace our passions, values, and what matters the most to us. But if someone, or something, tries to distract us, let us pay attention and not get...
read more