Here are some of my favorite affordable gifts this year…
Books
Make Your Bed
– Little things that can change your life….and maybe the world. by Admiral William H. McRaven.
365 Days of Wonder
– 365 days of quotes and encouragement. My family loves this book by by R.J. Palacio.
The Gifts of Imperfection
Let go of who you think you're supposed to be and embrace who you are by Dr. Brené Brown.
This is the Day
-We love all things Tebow, and we always get excited for his new books. This is Tim Tebow's book that just came out. Great for boys.
Don't see one here, but want more book options….check out others that I love on the
Resource Page
of my website.
Feel Good Gifts
Happy Mugs
– I love so many of the gifts from
Natural Life
, but this is the gift that keeps giving every day, and most of you know that I am a sucker for anything coffee and anything sending good vibes. 🙂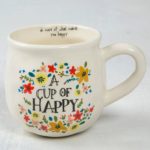 Journals
– I am also a sucker for journals, and of course journals with inspiration included. Check out
Natural Life
for many more gifts that just make you smile.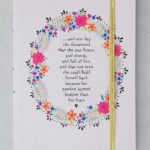 Healthy Gifts
Essential Oils
– If you have a friend that knows about oils, go to them. My girl is with DoTERRA and she helps me so much.
DoTERRA
and
Young Living
both have great oils, and both
DoTERRA
and
Young Living
have small and big kits that make great gifts.
Isagenix now has a limited collection
as well, and
Diffusers
are a wonderful gift idea. So many favorites that I love, like
Peppermint
,
Lavender
,
Frankincense
, and
Elevation by Doterra
.
DoTERRA Introductory Kit
is an affordable start that is pictured below.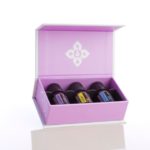 Foam Roller
– If you have been following me for awhile, you know I have talked about this before. We should all have one and be sure you forward them my
article
,
Beginner's Guide
or
video
to go along with it.
Hope this gives you some ideas that will make your favorite people feel good this holiday and smile. Enjoy the Season,