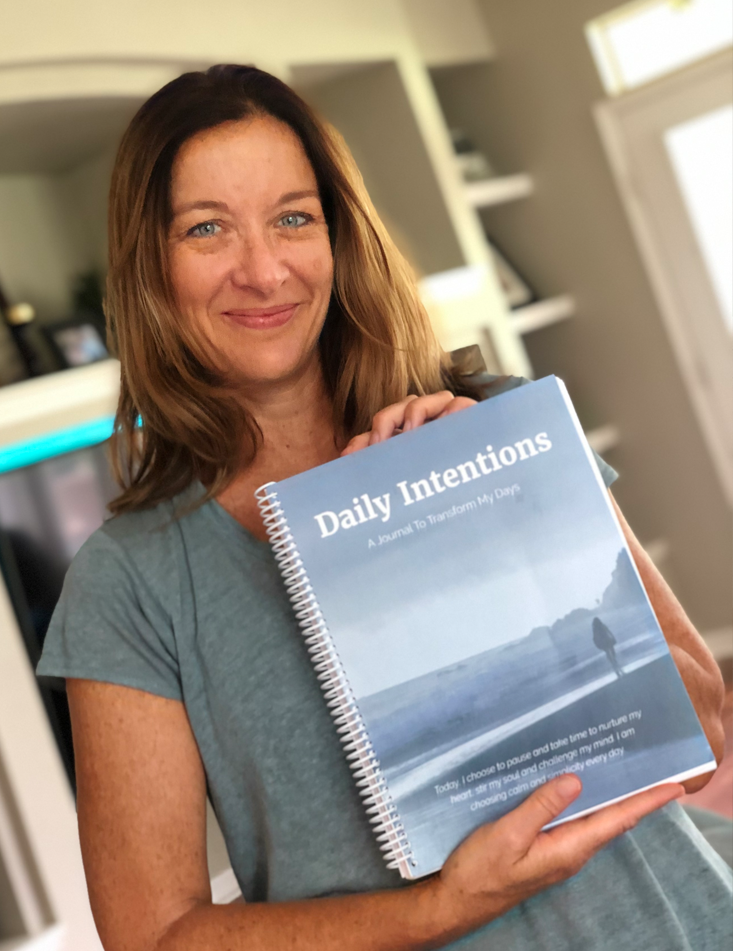 A 12 Week Journal To Transform My Days
This simple 12 week journal will have a powerful impact on your day. It helps you create a morning routine that is designed for YOU, so you can feel more content and less overwhelmed. Begin finding time for yourself, with small shifts in your perspective, and gradually refilling your tank, every day, before the day even begins.
I Created My Daily Morning Routine Around This Journal Practice and Here's What Happened…
Closer Relationship with God
Able to Hear and Feel God Working in Me
Progress on My Projects and Dreams
Able to Move Through Daily Challenges Easier
Let Go of Frustrations Easier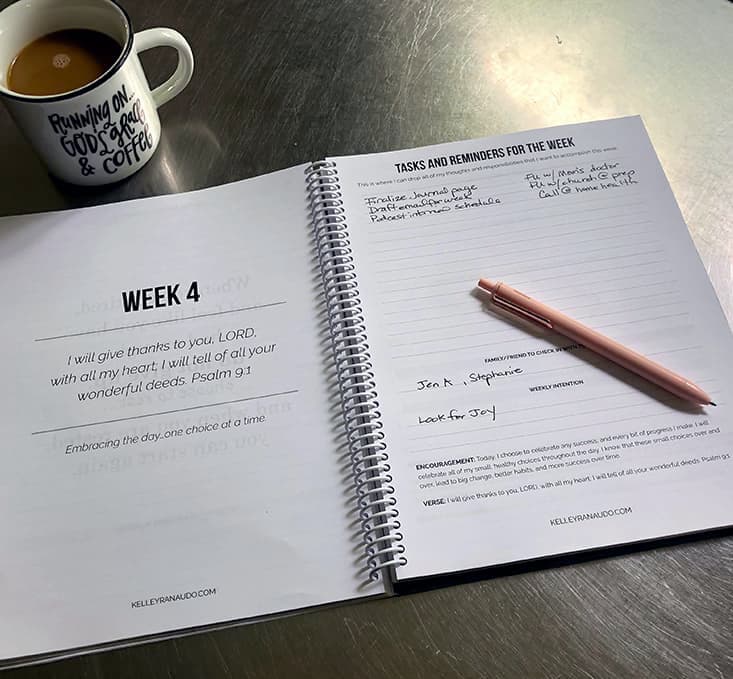 Start Your Week Off Feeling More Confident
Unload your thoughts and responsibilities for the week before you begin
Review this list each morning to create your focus for the day
Less tasks on your daily to-do list = more progress!
Mind is free and has more clarity to start the week
Set up your "Intention" for the week
Helpful reminder to check on loved ones
Weekly verse and encouragement to lift you up before the week gets going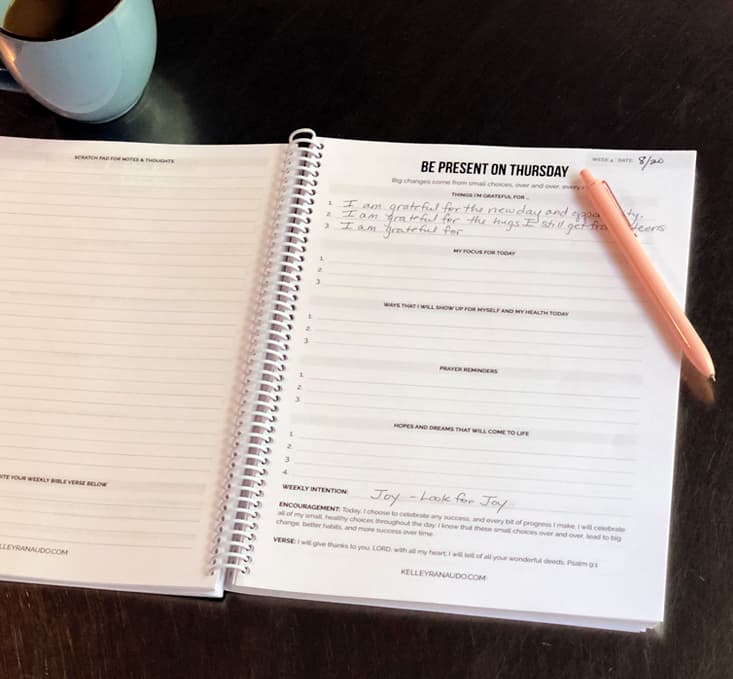 Slow Down Each Morning and Take It All In Before the Day Begins
Feel joy in your heart as you write 3 things you are grateful for today.
Choose a few simple tasks to focus on today from your weekly task sheet.
Become accountable by reminding yourself of self-care choices daily.
Pray as you write your prayer reminders for the day.
Hope comes to life as you write the dreams you will accomplish.
Embrace your weekly intention daily.
Journal your Bible verse and fill your mind with uplifting encouragement.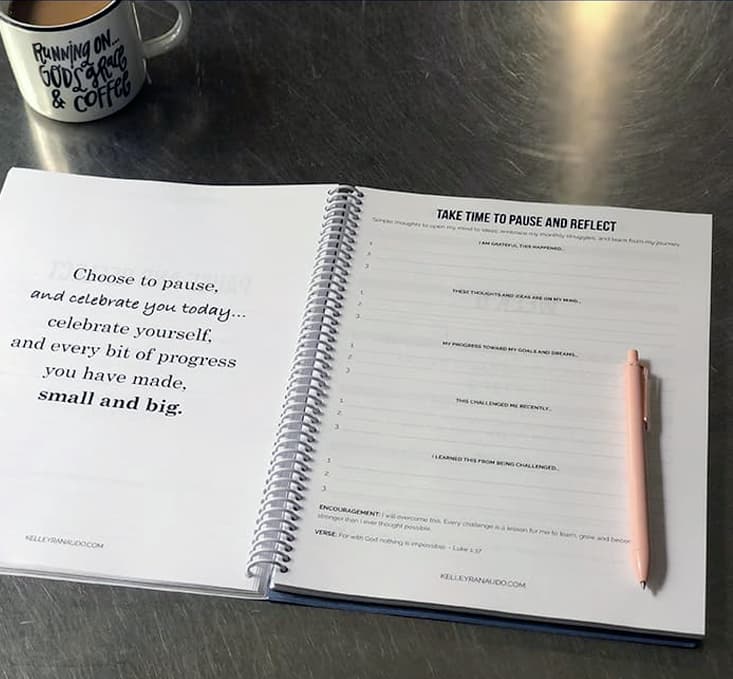 Take Time to Pause, Reflect, and Learn Every 4 Weeks
Time to celebrate every bit of progress you have made
Become more clear on what you can improve or change
Learn what helped you through challenges
Reflect on what improves the flow of your day and what drains you
Just remember that no matter what, you are here, you are still trying, and you are brave
Think about what you want to be more intentional about in the coming weeks
This Is What You Get In The Journal
These daily practices are displayed in a simple, easy-to-use format, to help create daily habits, without overwhelm, so that these choices become a healthy part of your everyday life.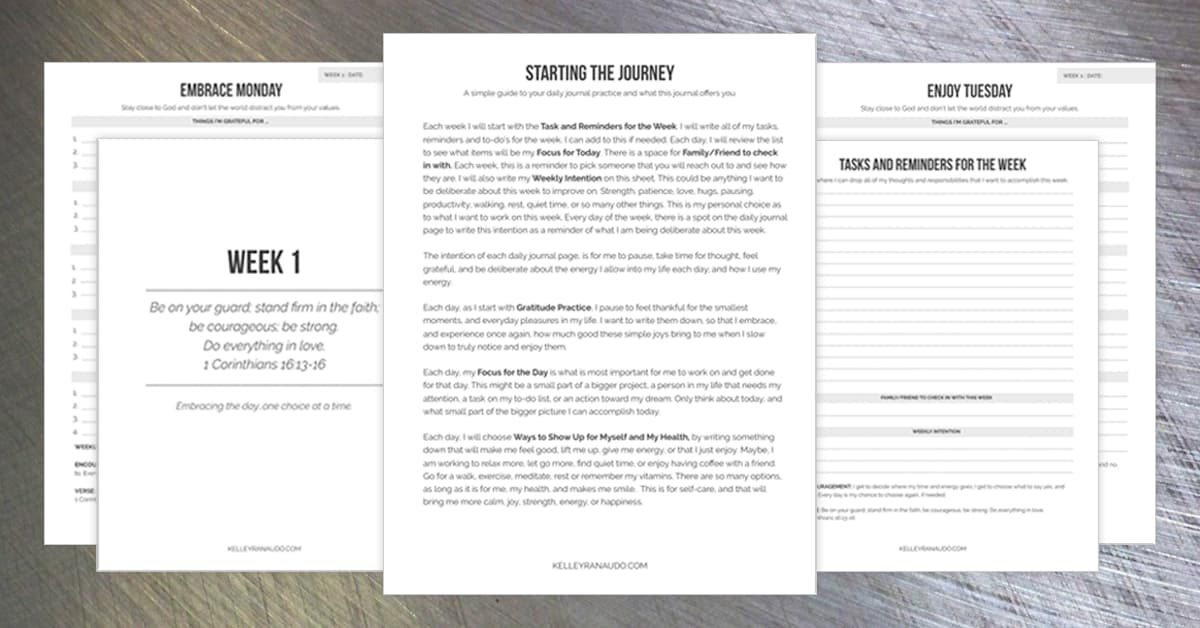 232 total pages
100 pages of daily practice and habit prompting for 12 weeks
Weekly task & reminder page for brain dump to start the week
Weekly intention reminder
New Bible verse and encouragement each week
Daily Bible verse journaling option
Gratitude practice
Daily focus
Daily task accountability for health and self-care
Prayer reminders
Hopes and Dreams prompting
Monthly Reflection