HEART & SOUL COMMUNITY FOR MOMS
A Private Community With Support, Accountability, And Mentorship For Moms So You Can Get Your Power Back!
No Contract • Cancel Anytime
Every way that Kelley worked with me was motivating, encouraging, and productive. I was challenged and my expectations were met, even surpassed. It's not just about physical exercise, it's a mindset and Kelley is an expert at using all of these to inspire her clients.
Celebrate Success with Community and Accountability
Simple Habits. Relatable Stories.
Encouraging Community.
I am starting this community for YOU and ME. 
Weekly devotions, intentions and simple challenges, along with monthly workouts, meditations and encouragement.
If you can't get going, and aren't sure what to do... THIS is for YOU.
Let's be real…there are too many opinions, plans, and challenges out there to know what is best for you. The biggest changes come from simple choices.
Change your life, have more energy, and get your strength back
Listen…if you truly want to change your life, it is the simple, everyday choices made over and over again that will help you get YOUR power back.
THIS is the beginning of a new lifestyle.
To be honest…the hardest part is getting started and knowing what to do.
You now have a tribe that is rooting for YOU.
We will encourage each other and hold each of us accountable. THIS is the beginning of something incredible.
No Contract • Cancel Anytime
"You life begins to change when you give yourself grace, forgive yourself, and move on. Start again, one choice at a time."
– Kelley Ranaudo
Here's What's In It For You
What You Have Access to Each Month
COMMUNITY
Support, encouragement, and accountability to become our best selves. You will feel understood, accepted, and an abundance of good energy.
ACCOUNTABILITY
Check in with your progress each month, celebrate every small success, and be encouraged through your challenges.
LIVE Q & A
One live coaching call each month to answer questions and hear relatable stories. You can send in questions to be answered, join live or watch at your convenience.
DEEP DIVE TOPIC MONTHLY
Each month we will dive deep into a common, and possibly vulnerable topic, that we can all relate to and work on together. 
WEEKLY DEVOTIONS & INTENTIONS
Each Sunday you will receive a devotion and intention to start the week, that supports the monthly topic and challenge. 
HEALTHY HABITS & RESOURCES
Twice a month I will share a simple health tip in your weekly intention that has helped strengthen my journey.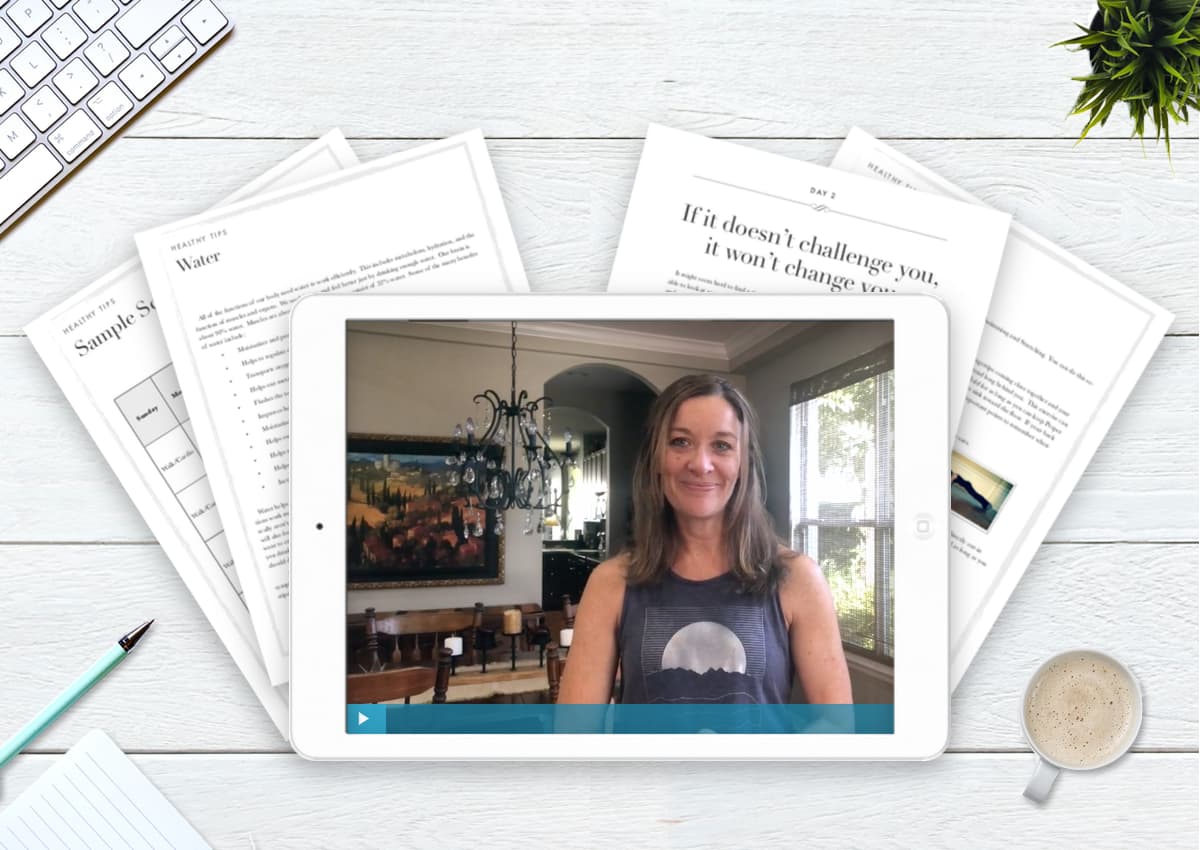 Access Anytime and Anywhere
Access From Any Computer or Device, Anywhere in the World
As long as you have an internet connection, you can access the Heart and Soul Community from anywhere, and from either your computer or your phone.
No Contract • Cancel Anytime
Join Now and Get Early Access
NOW is the Time to Get in and Lock-in at the Lifetime Rate as a Founding Member 
Join me today and let us encourage each other to make some simple changes each day. I don't have it all figured out, but I have learned so much on this journey to feeling better and living my best life. This community is for me as much as it is for you. This journey, our role as mom's, and life in general, can be hard. I just know it is better with support, encouragement and other mom's that feel just like you. So join me.
Let's gain more control, more confidence and get stronger in all that we do. 
This is one day at a time…one choice at a time. Get in early as a "Founding Member" and help me to build and grow this community exactly as we all find that we need. 
Join Anytime
Limited Spots for Founding Members
Lifetime Membership Rate Locked-In

Flexible Payments & Cancel Anytime

Private Support Group

Ask Questions & Get Feedback

Live Chat & Direct Messaging

Live Q&A Calls Monthly

Deep Dive Topic Monthly

Weekly Devotions

Healthy Resources & Workouts

Help us Create the Community that You are Looking For
No Contract • Cancel Anytime
How Do I know If this Community is Right For Me?
Frequently Asked Questions
Do I get access to past content when I join?
Yes, you will see all of the resources that have been published in the community so far.
Can I cancel my membership anytime?
Yes, you can cancel your membership anytime. We just need at least 2 weeks to be sure to cancel all future payments.
What if I change my mind?
You have 2 weeks after joining to cancel if you are not happy.
Are the resources videos, books, or audio files?
Resources are a variety of all three. All workouts are videos and printouts. Many of the tips are videos and printouts as well.
Can I ask Kelley questions anytime?
You can ask questions anytime in the community. You can also message Kelley with questions. Depending on the activity, all questions will be answered in 24-48 hours.